GARDALAND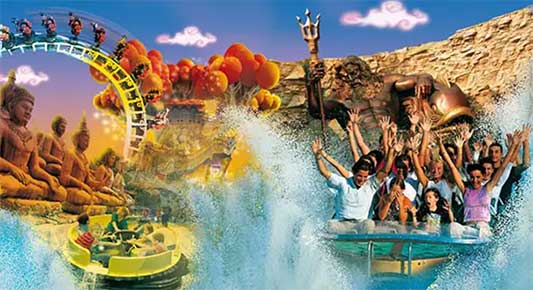 Gardaland is located on the shores of Lake Garda: it represents the top of the amusement parks in Italy and is considered among the best parks in Europe.
The park extends over a green area of 445,000 m², with a vast offer of 34 attractions and 4 themed villages.
Gardaland offers its guests 11 different shows every day, 6 themed restaurants, all immersed in a wonderful scenery of green flowers and well-kept flower beds.
---
PROMOZIONI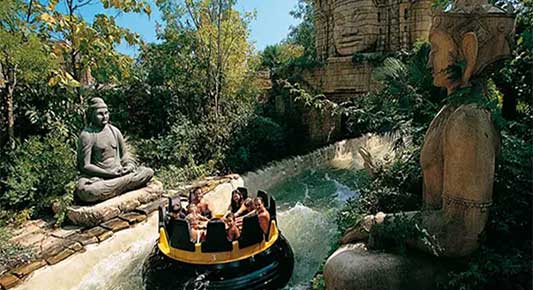 we are a partner of Gardaland for over twenty years: buy tickets at a discounted price directly from us and ask for the stops and timetables of the free shuttle to the park at reception. The shuttle leaves from Peschiera station and is active only during the summer.
---
PARCO NATURA VIVA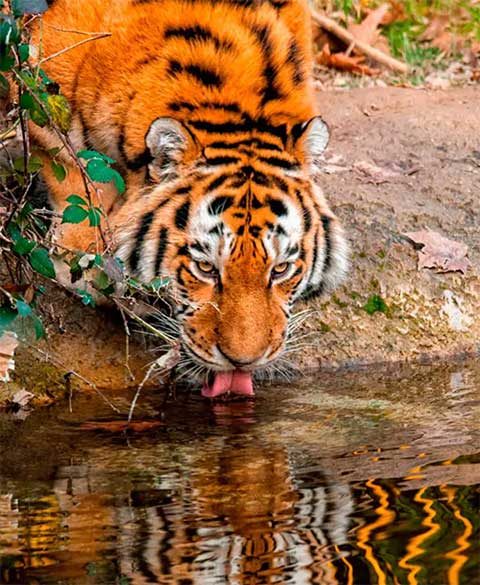 The Natura Viva Park is a modern Zoological Park, an important protection center for endangered species, which has evolved over time to take an active role in the conservation of biodiversity.
The park consists of 2 different sections: the Zoo Safari Park, to be carried out on your own vehicle, which offers a unique opportunity to get to know and observe the animals of the African savannah up close. And the Faunistic Park itself, where the walk through oaks and centuries-old trees is enlivened by the presence of numerous wild species.
---
PARCO SIGURTÀ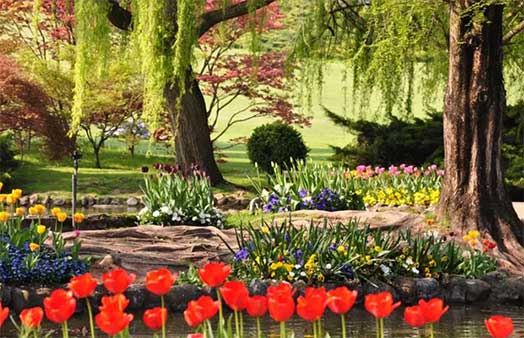 The Sigurtà garden park is a 60-hectare natural park located in Valeggio sul Mincio, in the province of Verona, 8 km from Peschiera del Garda. Winner of the second prize of the most beautiful park in Europe 2015 and the most beautiful park in Italy 2013.
The Sigurtà garden park is home to countless natural and historical attractions, an extraordinary maze, 18 bodies of water and immense green meadows.
The park was chosen from the locations that represent Italy during Expo 2015.
---
MOVIELAND PARK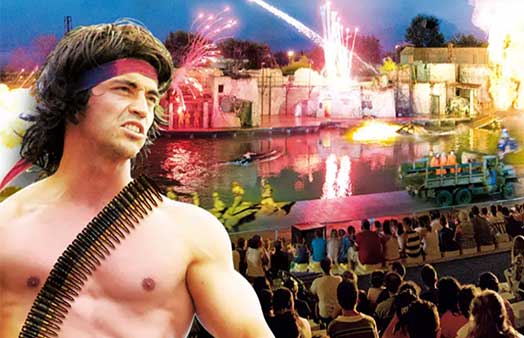 Movieland is a theme amusement park inaugurated in 2002 and is the first Italian park dedicated to the world of cinema, taking up the idea of Universal Studios and adapting it to the Italian public.
The park covers an area of 47,000 m², where guests are surrounded by film sets and can attend shows full of special effects, as well as enjoying the many attractions available.
---
CANEVA AQUAPARK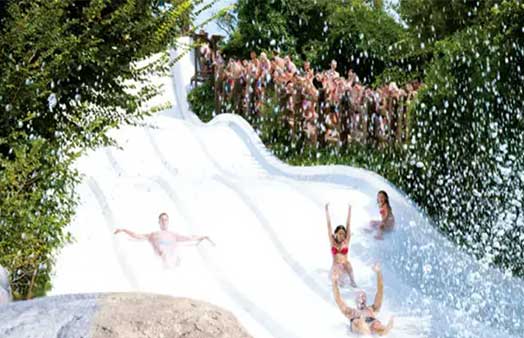 It is an aquatic park of over 100,000 m² equipped with a large amount of slides, wave pool, lagoons, refreshment points and shops inserted in a "Caribbean" context with a very high scenographic impact.
The theming is truly unique and, albeit very broadly, follows that of the famous "Disney Typhoon Lagoon" water park in Florida. The white sand that characterizes most of the walkable areas, the large volcano that erupts flames every hour, a considerable number of slides and various services, make it one of the best water parks in Europe.