---
VITTORIALE DEGLI ITALIANI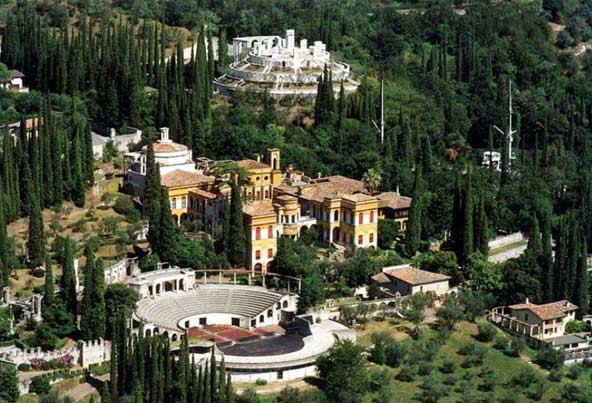 The Vittoriale degli Italiani is a monumental complex of buildings, streets, squares, an open-air theater, gardens and waterways.
Erected between 1921 and 1938, built in Gardone Riviera by Gabriele d'Annunzio with the help of the architect Giancarlo Maroni, in memory of the "inimitable life" of the poet-soldier and of the Italian companies during the First World War.
A site of international importance, which never ceases to amaze with its particular and eccentric beauty.
---
FUNIVIA DEL MONTE BALDO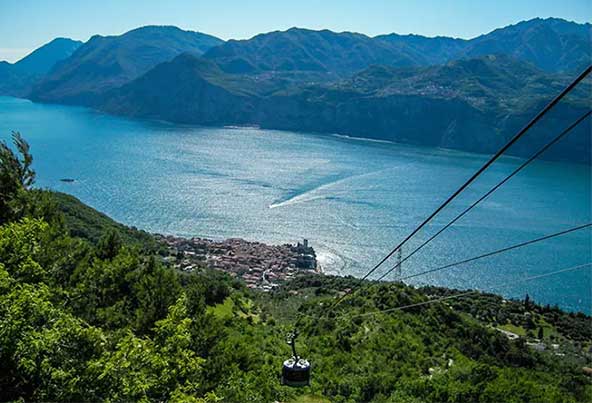 The Malcesine - Monte Baldo cableway has always been a point of reference and an obligatory stop for tourists in the Garda area, both during the winter season, but also and above all in the summer. In addition to attracting tourists for the natural wonders and the wonderful panorama of Monte Baldo, the cable car is one of the most modern and advanced cableway systems in the world, with its rotating cabins able to fully appreciate the unique panorama of Monte Baldo. and Lake Garda. A blue colored dream from Malcesine to the top of Monte Baldo. The blue of Lake Garda that merges with that of the sky in an extraordinary panorama that offers itself to the view in all its breadth: from the snow-capped peaks of the Alps, to the clear profiles of the closest mountains up to the sweetness of the plain. So the cable car "flies" in a few minutes to almost 1800 meters above sea level, with its unique revolving cabins capable of always arousing new emotions. A charm that also emanates from the cable car stations: "butterfly" architectures that contain precious technologies.
---
VERONA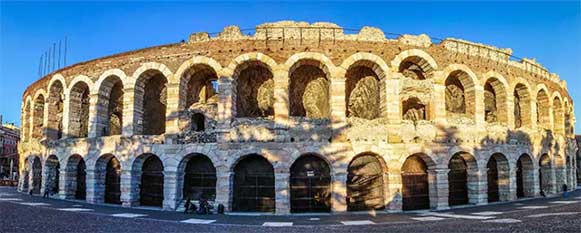 A city to be seen at least once in a lifetime, elected by UNESCO as a world heritage site. Walking through the streets of the historic center, along the banks of the Adige, the city of Love shows all its wonders. In the central Piazza Bra stands the majestic Arena, the Roman amphitheater that has hosted the prestigious summer opera season for decades, as well as events and concerts by international rock stars and pop stars. Not far away, Casa di Giulietta, with its famous balcony, welcomes thousands of visitors fascinated by the story of Romeo and Juliet, the two lovers of the famous Shakespeare tragedy.
---
MANTOVA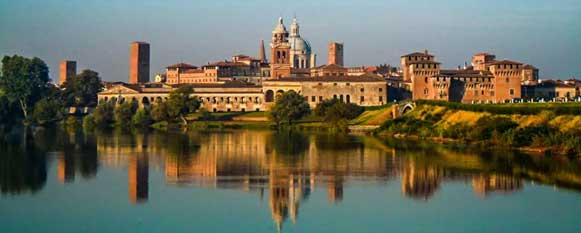 Although it is a small city with approximately 50,000 inhabitants, the beauty and tranquility of its historic center make it as interesting as other cities with greater tourist influx. Elected Italian capital of culture 2016, Mantua boasts many attractions for lovers of Renaissance art and architecture: above all the famous Palazzo Te.